INFORMATIONS
La Fille Renne
Film photographer & osteologist. Teacher sometimes.
Lyon (France)
I love photographing queerness, people, intimacy, curiosities, travels & cats.
I'm available for different kind of projects, feel free to contact me. I'm always looking for new collaborations & new models (all genders). You can contact me for collaborations, work or prints at : c.puremorning[at]gmail.com
Every photographs here are available as prints.
New shop soon for prints and books (but you can contact me directly).
I'm the co-founder with Raphaëla Icguane of Polysème Magazine, a French printed magazine about feminism and art.
We work with Laure Giappiconi & Elisa Monteil as a filmmaking collective.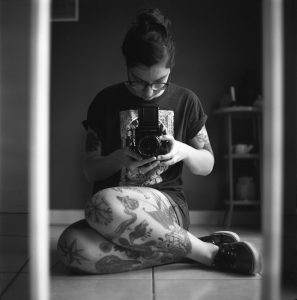 This website was created by Poulette Magique.